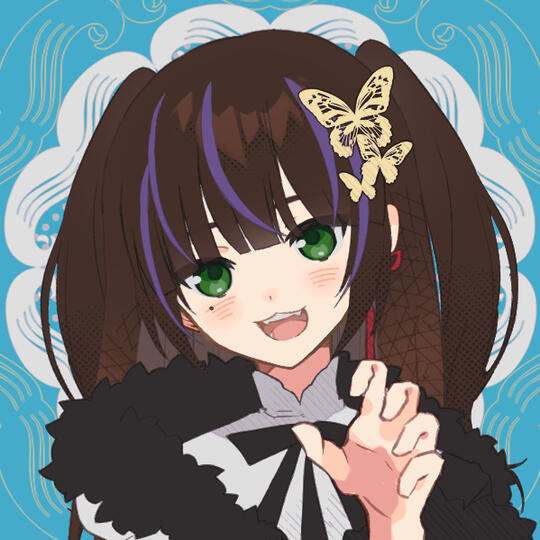 Meipon | めいぽん
---
Weirdo Wota (wannabe singer)
About
Heyo Mei here! I'm 24 years old, from denmark and love Japan!!!
Been a fan of Anime since 5th grade but have loved Anime my whole life with Pokemon and Digimon, nowdays I enjoy a lot of rhythm/music animes. Are a big fan of Japanese music too, you can check all my faves on the fave tab. In my free time I normally play FFXIV, use MMD, playing video games or singing <3 Are learning Chinese and hope to travel to meet any of my online friends!
Game id's
Here i will post all my game ids to add me :3
If you don't see a game just ask me to see if I play it.
Cinderella Girls: 746a6bc0d9
Million Live: ZN4GJ3GZ
SideM: 806331697
Utapri (EN): 509904978
Love Live (EN): 786031472
Love Live (JP): 884945744
Love Live (JP2): 810548596
Faves (ma bois,j-music,games,animes)
MA BOIS
Kirishina Ayato (Tokyo Ghoul)
Kagehira Mika (Ensemble Stars)
Todo Heisuke (Hakuouki)
Bakugo Katsuki (Boku no Hero Academia)
Hope (FF XIII/-2)
Yamada Ichiro (Hypnosismic)
Sakamaki Kanato (Diabolik Lovers)
Jinguji Ren (Utapri)
J-MUSIC
BiSH (AiNA THE END)
Cy8er (Rinahamu)
Kleissis (Yamada Marina)
Morning Musume (Ikuta Erina)
Angerme (Kamikokuryo Moe)
Wa-Suta (Mishina Ruka)
Da-iCE (Hanamura Shota)
Tokyo Girls' Style (Shoji Mei)
Ogura Yui
GAMES
Fatal Frame series
[email protected] series
Hyperdimension Neptunia series
Iwaihime Matsuri
Yo-kai Watch series
Samurai Warriors
Final Fantasy XIII, XIII-2, XIV
Hatsune Miku games